Like each year the circuit of the 24h MTB of the LUberon will be totally redesigned, so it will be a new one that you will discovere at the next edition.
The circuit will be always be sporting and rolling. Without major difficulties, the circuit will nethertheless be selective so gaps between competitive riders and more amateur riders will be important. Everybody should be satisfied !
The start of the race will be given at the "24h village" installed at the border of the Pierrevert village. No asphalt road are used and all the animations will be concentrated at the "24h village", especially the campsite, concerts and the finish line with the relay zone. The circuit will give you fun, with a lot of single-tracks.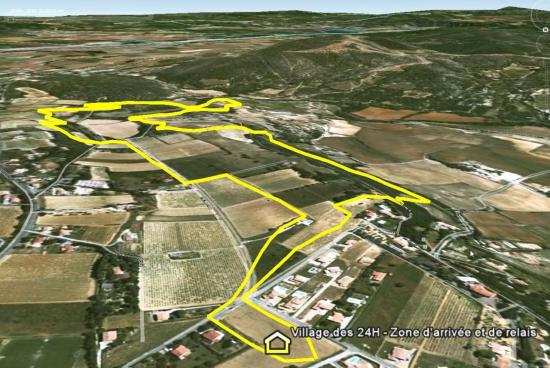 The circuit profile, which is descending in its first half and climbing in the second, and the overall cumulative climbing of 150m per lap might seems easy, but you'll soon see that it's not exactly the case… Without being an experts matter only, the circuit offers numerous steep-but-short climbs and tricky passages (well, some real mountain biking after all !...). Be prepared and don't go too fast at first as you might soon be surprised…